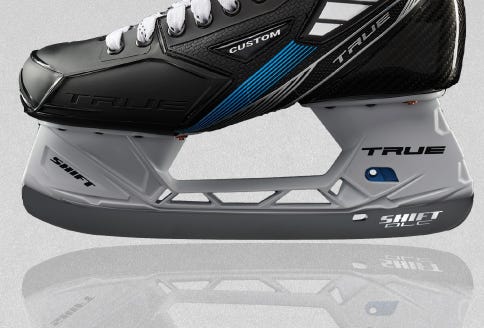 The all-new SHIFT holder features enhanced BenchChange technology allowing faster blade replacement.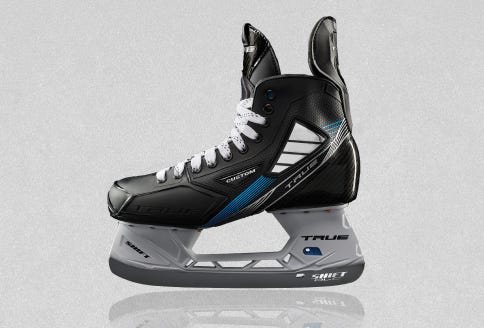 OPTIMAL SKATING POSITION
The reinforced, strategically placed eyelets put you in an optimized knee-forward position
facilitating natural and more direct energy transfer and maximum power in every stride.
COMFORT MEETS PROTECTION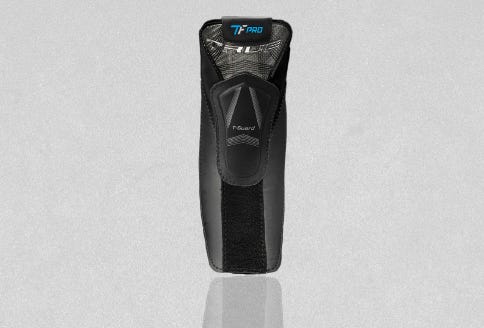 The TF Pro tongue is non-traditional, layered with multi-density foam for comfort and support while maintaining its ultra-lightweight design. The T-Guard insert delivers enhanced protection against impact while preventing lace bite.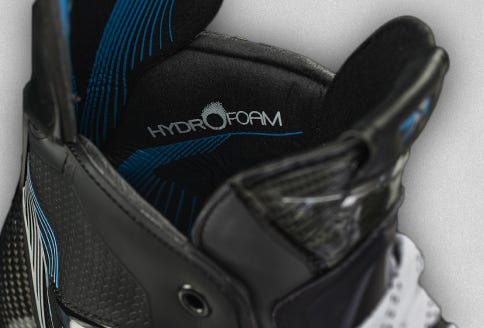 HYDROFOAM
Our antimicrobial, moisture-wicking liner keeps your feet dry while providing superior comfort through its multi-density foam construction.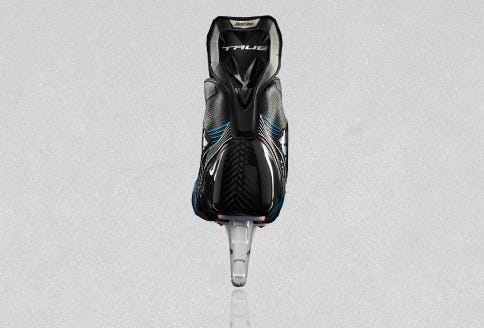 New fastening Tendon Guard system provides increased durability and a more sleek aesthetic design for the TF Pro Custom Skate.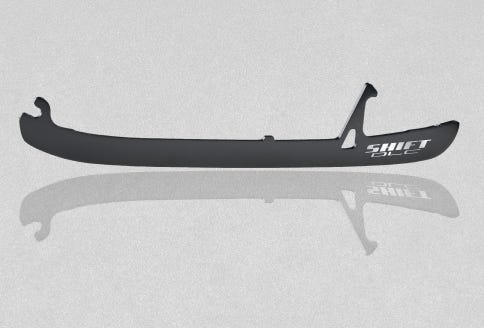 ULTIMATE SHIFT IN PERFORMANCE
This black DLC coated blade increases surface strength by up to 20%, improves edge retention and corrosion resistance, and reduces friction up to 40% as compared to uncoated stainless steel for extended blade longevity and a higher-performing product.
REDEFINED ONE-PIECE BOOT
Created from a patented 3D anatomical foot scan and built from the inside out, the TF Pro Custom Skate features a one-piece full carbon ber shell with TRUESHELL technology wrapping the toe box to eliminate any weak points around high impact areas.
PLAYER SKATE CUSTOMIZATION