ULTIMATE SHIFT IN PERFORMANCE
The all-new SHIFT Attack goalie holder features enhanced BenchChange technology allowing faster blade replacement.
With our proprietary high-grade carbon fiber one-piece shell construction and FIBERSHIELD Technology, we've created a thermoformed boot that offers a customized skate experience. TRUESHELL Tech seamlessly wraps the toe box, eliminating weak points around high impact areas and providing superior protection.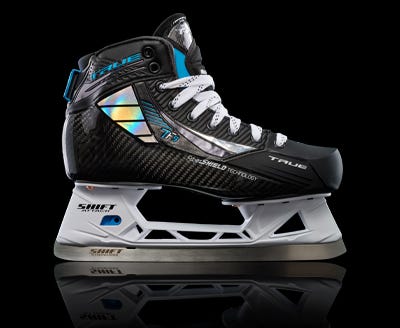 3mm SHIFT Attack stainless steel blades provide lightweight design, lasting edge, and ultimate performance when moving laterally, while the improved strap passages accommodate all strap sizes for secure pad attachment.
Compatible with the SHIFT Attack holder, 3mm and 4mm Attack DLC steel can be purchased aftermarket and these options address the needs of all goalies. With its  asymmetrical design, the 4mm Attack DLC steel offsets the steel positioning medially which increases the attack angle.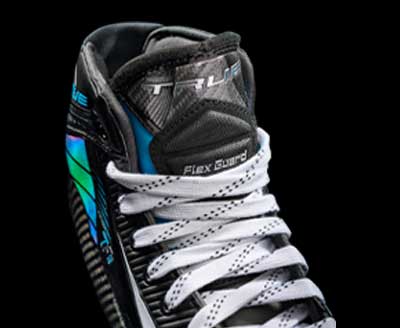 Our antimicrobial, moisture-wicking liner keeps players' feet dry while providing  superior comfort through its multi-density foam construction.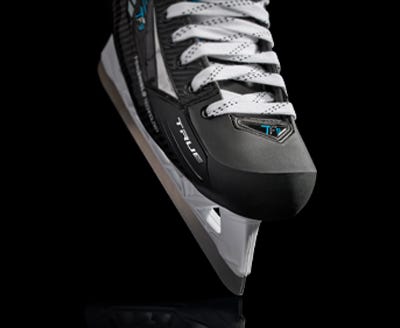 Formed with a monocoque shell, the redesigned patented TRUE ToeCap delivers a sleek, low profile design while offering  ultimate skate attack angle and clearance.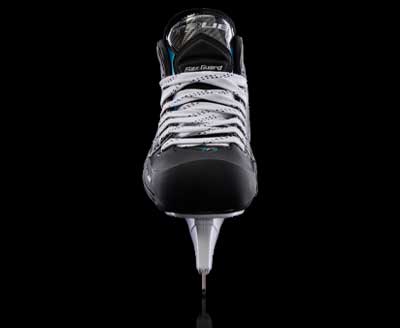 Felt-lined and asymmetric, the TRUE tongue is lightweight, anatomically fit for enhanced comfort, and features Flex Guard to protect against lace bite.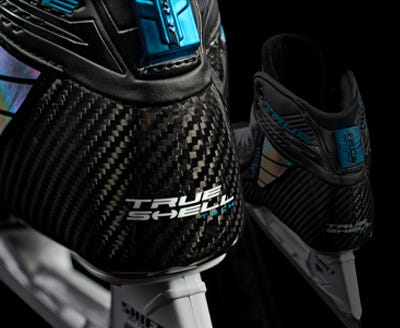 The all-new, ultra-comfortable neoprene Achilles cuff allows for full ankle extension and mobility, while the exterior, low profile loop accommodates all strap sizes.