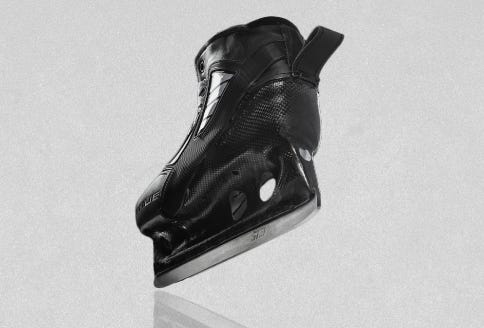 AN EVOLUTION IN SKATE DESIGN
Our patented carbon fibre, monocoque design yields more direct power transfer and unmatched control in the crease.
Strategically placed eyelets put goalies in the deepest attack position, facilitating natural and more direct energy transfer when moving laterally.
The antimicrobial and hydrophobic liner wicks moisture to the venting holes to keep the feet dry and comfortable.
ULTIMATE FIT, COMFORT & PROTECTION
Formed with the monocoque shell, the patented TRUE ToeCap provides superior comfort and unrivaled protection.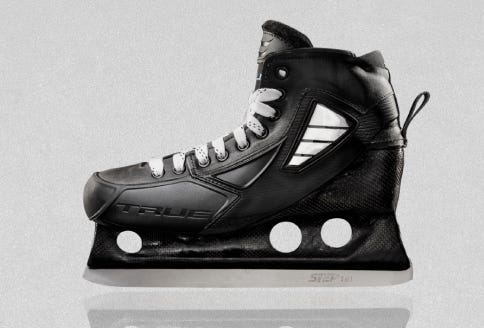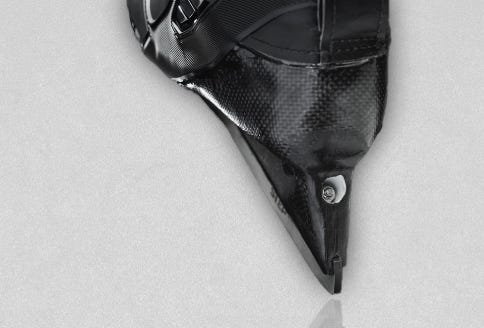 Our one piece molded design leads to zero loss of energy and responsive power transfer allowing goalies to get across the crease faster. The lower profile also assists with maintaining edges before committing to the shooter.
BEST-IN-CLASS EDGE CONTROL
Without a traditional cowling our boot allows for a lower position to the ice for heightened feel, maximum control, and improved attack angle.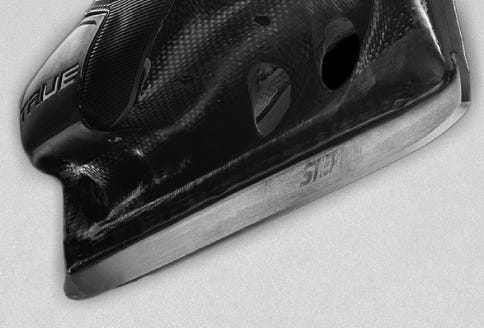 GOALIE SKATE CUSTOMIZATION